Strike Series
LEARN HOW TO GET THE PERFECT STRIKE EVERY TIME
Perfecting your golf swing is a HARD task to do.
Each time you swing that golf club, it's more than likely you're making mistakes you don't even know about.
The perfect golf strike is made up of more than just swinging the club.
It's a combination of many things, your training drills, warmup, technique, and more. I could go on and on..
Each day I see people making mistakes that are crippling their golfing potential and I don't want to see that happen to you.
That's why I've created Strike Series – A FREE series created to completely transform your golf strike, so YOU can dominate on the golf course.
Click here to get the PERFECT strike EVERY time
A SYSTEM SO GOOD YOU WILL LEAVE YOUR FRIENDS WONDERING WHAT HAPPENED...
Your golf strike is a CRUCIAL part of your skillset.
It's the difference between domination and getting dominated.
I see people lose holes, time after time because they can't get a consistent swing.
You should feel in control at all times, knowing you can replicate the same precision and power every time.
Learning how to do this is far from easy though.
After years of perfecting my golf strike I've been able to come up with a series on how YOU can do the same (In a fraction of the time).
I've done all the hard work so YOU dont have to.
A full comprehensive course on everything from warmup drills, mid-match tactics and how to hit the golf ball with maximum effectiveness (Trust me, lot's of people don't).
YOU WILL LEARN:
✔️ My low point discovery system
✔️ How to find the perfect strike location every time
✔️ How to maximise your power with the correct wrist action
✔️ How to pivot correctly
✔️ My refined hitting process
✔️ (Legal) Cheats that almost nobody knows that can transform your golf strike
✔️ How to PROPERLY use low point and hitting stations
✔️ Hitting drills you can use to get an upper hand over your opponents
Click here to get the PERFECT strike EVERY time
MY CREDENTIALS
📌 Golf Monthly Uk Top 50 Coach
📌 National Tournaments Coach for player's that have won 10 National Tournaments
📌 Coached 3 lady European tour professionals (2005 – 2012) Plus Numerous Mini Tour professionals
📌 Squads/Teams Coach to 13 different county
📌 Squads Academy coach for Wales
📌 County Coach to player's that have won 30 County Championships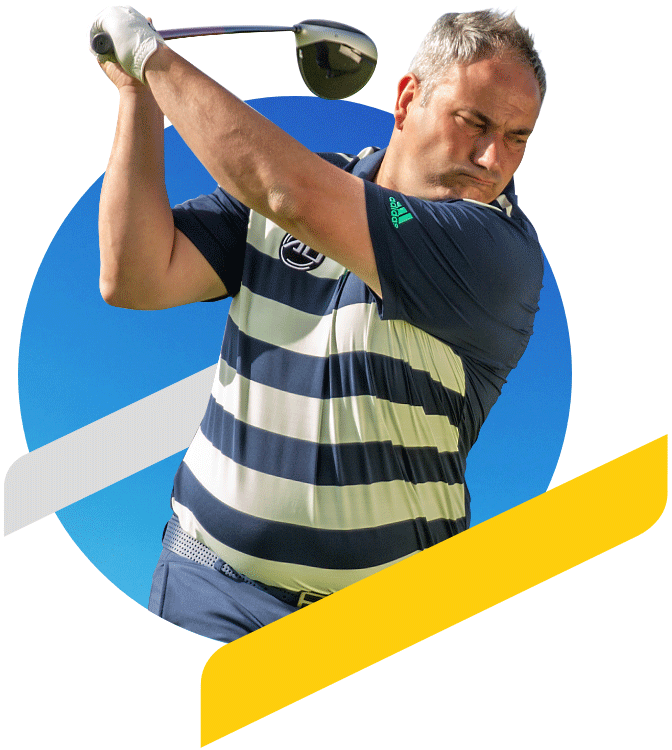 GET MY FREE STRIKING SERIES COURSE
After years of playing and coaching, I've been able to create my most comprehensive striking course yet.
You no longer need to keep repeating the same mistakes, and expecting a different result.
This is your chance to turn heads.
Even the most esteemed of golf players will be impressed with your new found ability to confidently hit the ball, and have it land EXACTLY where you want it to.
Have I mentioned all of this is for FREE.
That's right...
FREE
Zero risk. Zero fluff. Just Results.
Click here to get the PERFECT strike EVERY time